Could Bible Reading Be The Key To Revival?
Updated 10:09AM, Friday December 7th, 2012 by Sam Hailes, Christian.co.uk
Be the first to comment!
"I don't think there's ever been a generation where the Church has emptied faster and where the Christian faith has been in more trouble in the UK. The answer," says Phil Moore, "is to return to the Word of God."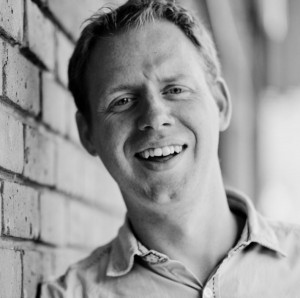 Writer of pithy, devotional commentaries inspired by years of studying the Bible in its original languages, the leader of Queens Road Church in Wimbledon first began learning Greek at school. "I went to a rather geeky school", he admits.
Digging Deeper
After graduating from Cambridge University, Phil went to France. Having quickly become frustrated at the discrepancy between English and French translations of the Bible, Phil decided to go back to the original text.
"I thought: 'if I think the Word of God is life, and nothing is more important, then there are better things to do with your summer than go across Europe.' So I literally took six weeks off work and spent one summer teaching myself Greek. A couple of years later I was inspired to do it with Hebrew.
My wife tells me one night she woke up and found me in my sleep reciting Hebrew verb tables..."
"My wife tells me one night she woke up and found me in my sleep reciting Hebrew verb tables. So I got a little bit intense over it; but it's a great skill to learn. I was still in my 20s and I thought that, if I invest a couple of summers in my 20s in these languages, I'm going to have them for my whole life."
Seven years ago, Phil felt convinced he was relying heavily upon Christian paperbacks and not on the leather-bound one; the Bible."I had spent a week's holiday at my father in law's farm and got up at 5 o'clock every morning to shoot rabbits. Some of your readers won't like that! I was using this old air rifle and I managed to shoot the rabbits but they didn't get hurt because the gun was a tiny calibre.
"I felt God speak to me very clearly and say: 'The issue is not that you need more Holy Spirit ammunition, but you need more calibre through the Word of God'. I felt God promise me that if I devoted my time to reading the Word of God, he would turn me from a .22 berretta into a sawn-off shotgun.
"Because I'd been getting up at 5am to shoot rabbits, I felt convicted to get up that early and hunt for truth in the Word of God. I was a whole lot more successful with the Word of God [laughs]."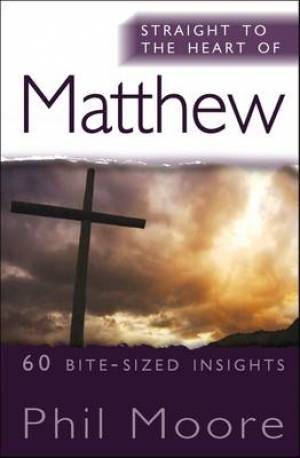 The Next Tom Wright?
Anyone picking up one of Phil's Straight To The Heart Commentaries will be benefiting from the author's 5am-8am Greek and Hebrew studies.
The premise of writing an entire commentary series for the lay person - and making it devotional as well as easy to understand, has led to Phil's books being compared to Tom Wright's For Everyone series.
"I'm considerably more flattered by that comparison than Tom Wright would be," laughs Phil.
"If they could be compared with Tom Wright's I would be pleased. I've used his commentaries myself. We're coming from different places; I think mine focus on life change in each chapter. There needs to be an appeal for the reader to do something in each chapter. Although Tom Wright does that, he - maybe, wouldn't feel that's necessary in every chapter."
Pearls from the depths
Phil believes there are many great commentaries. So what makes his books unique?
"By immersing myself for years in the original language, I do think I've returned to the surface with some great pearls from the depths," he says.
"The idea is you read the commentaries alongside the book of the Bible, and by the end of it, you really know that book inside-out; like you would if you'd read three very heavy commentaries, but you've really enjoyed it."
If people read the Bible as much as their Facebook feed, and checked the Word of God as often as their email, churches would look a bit different."
Sharing just one of these insights, Phil comments on Matthew's view of salvation.
"When Matthew talks about healing, he nearly always uses the [Greek] word for salvation: Sozo. People ask the question: 'Does God heal today?' Matthew wouldn't understand that question. We have 'healing' and 'salvation' in separate categories because we're good Europeans; we think of the body and mind as very separate things.
"Matthew didn't. He just felt God had come to save us from Adam's curse, which affects our soul, our body, our mind, our spirit. He uses the word sozo, 'to save' to refer to Jesus healing people. Matthew's concept of salvation is different to ours."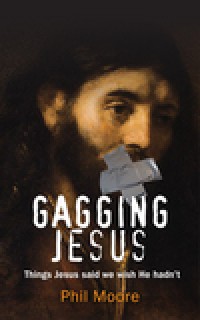 Gagging Jesus
When Phil has finished, there will be 26 books commenting on all 66 books of the Bible. Straight to the heart of Genesis, Moses, 1&2 Samuel, Matthew, John, Acts, Romans, 1&2 Corinthians and Revelation have already been released, with more to follow in April (pre-order here).
But Phil isn't just writing commentaries. His coming book Gagging Jesus will take the 15 most controversial sayings of Christ and unpack them. Topics such as stress, forgiveness, possessions, pornography, sex, divorce and hell are all dealt with in a book which, Phil hopes, will encourage and provoke both Christians and non-Christians.
Both books have one aim: To get Christians reading the words of scripture again.
"If people read the Bible as much as their Facebook feed and checked the Word of God as often as their email, churches would look a bit different."
"I'm putting my energy into producing these commentaries for people because if I can help them get to grips with the Word of God, then that's where my hopes for revival lie." - Sam Hailes

SAM HAILES
Writer, Christian.co.uk
Sam writes news, features and reviews exclusively for Christian.co.uk. The job involves meeting influential and interesting Christians from across the country and beyond. Most importantly, he never talks about himself in the third person.
This article was written and published by
Sam Hailes
for Christian.co.uk
Leave A Comment or join the discussion
What's Hot This Week?
Our What's Hot feed is updated hourly.
Find us on Facebook
Social Recommendations
SUBSCRIBE FOR UPDATES
Subscribe via e-mail to receive the latest updates on Christian.co.uk!