We Talk to William Sirls, Author of 'The Reason'
Updated 16:41PM, Friday January 4th, 2013 by James Warwood, Christian.co.uk
Be the first to comment!
We spoke to debut Christian fiction author, William Sirls, about his turbulent journey to faith and his passion for writing books that spark a faith dialogue between Christians and non-Christians.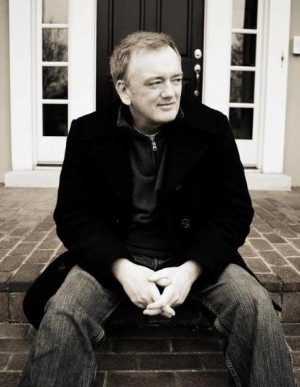 William looks back on the time he wrote his debut novel in early 2004 and described it as "the most difficult time of my life."
"I had gone through a divorce, I was in the middle of some activities that were hurting a lot of good people – activities that would ultimately lead me to federal prison – and my oldest daughter had just been diagnosed with type 1 diabetes. I was a little more than self-absorbed; I was drowning in my own little pity party."
In the midst of his sorrows William described bumping into a young couple in their late twenties pulling their son in a little red wagon. The little boy's grey, frail appearance made it clear he hadn't long left, yet what William saw next knocked him sideways. "While I was trying to fathom the amount of stress this family was going through, this little boy looked up and smiled at his parents and they smiled back."
"It was the most beautiful exchange I had ever seen. I wanted to find a way to make those smiles last, because more often than not, they don't."
While working 60 hour weeks as the Senior Vice-President at one of America's largest investment firms, William found the time to write a manuscript about a magical character that appeared in a hospital and made the smiles last. But soon his crimes caught up with him, and in 2007 William was incarcerated for wire fraud and money laundering.
"Prison is one of those experiences I wouldn't wish on my worst enemy, I really wouldn't ...""... but at the same time there are few things I would trade that experience for because – from a spiritual stand-point – it gave me the opportunity to slow down and realise what's important. As my faith developed I was becoming excited, I wanted to share what I had learnt: grace, forgiveness, serving instead of being served, patience."
In fact, as he was speaking these words, William was taking a break from his hectic schedule to reflect on his spiritual turning point. "I am literally looking out of the window to the entrance of the prison. It's been a very spiritual experience, I guess you could say."
"I really think that I am an unfortunate example of what can happen when you use the gifts God has given you for your own good instead of for His glory. But at the same time, I'm a living breathing example of God's grace."
William Sirls at a book signing
North Canton, Ohio
Whilst in prison a friend offered him some advice, 'we all have our own gifts; you need to learn what your gift is.'
"Keep in mind I didn't want to come across as some jail house lunatic throwing Bibles at people out the back of my car. I thought to myself, what better way to share my experiences then to go back to the story I had written back in 2004, and sprinkle these lessons I learned amongst the characters and make the story more spiritual than magical."
Redeemed, restored and revitalised by faith, William set to work re-writing his unpublished novel. "I wanted to create believable characters in a real environment. We all know someone who's been touched by cancer, we all know a blind man, we all know an alcoholic who drinks to cover up their past – most of us know an atheist. I've been studying the sharing of testimony and..."
"... only 10% of Christians share their testimonies."When we were talking over an internet phone, William was in between touring with what he calls his 'icebreaker' novel. He has been tirelessly communicating the power of testimony, through telling his own story and encouraging others to tell theirs.
"There is absolutely no substitute for the Bible, but I want my book to be an icebreaker for that awkward conversation. I want Christians to read the book, enjoy the book and be comfortable passing it on to someone in the secular audience. 'Read this story and tell me who the carpenter is.' Hopefully that will break some of the ice that will lead to more serious conversations."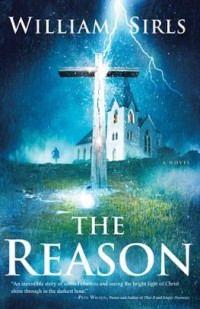 'The Reason' encircles a community of people trying to deal with their own baggage – cancer, abuse, alcoholism, doubt – and how they discover faith through a mysterious character who seems to know them inside out; a carpenter who fixes the church's lightening-struck wooden cross. It encourages the groundwork for meaningful reflection, opening up opportunities for genuine and meaningful discussion about the reader's spiritual journey; whether they've just opened the gate or they've been walking down the road for decades.
After asking what God has been teaching him recently, William replied "Solomon, who was arguably the wisest man of all time, said this: 'Don't waste your life like I did, don't follow your own wisdom, follow God's lead.' In this little speck of time that we are here, why not take the time to do what you can do. Use your gift! Helping God expand his kingdom is the single greatest thing you could ever do – ever."
In between travelling around America encouraging Christians, William has been working on his next book. "I had a deadline, 15th October [2012], and literally at the last second we made a pretty significant plot change, so my deadline is now 6th December [2012]. My next book will hopefully be very believable characters with real problems that people can relate to. More small town Christian fiction."
We can expect his next equally thought-provoking novel to be available on Eden.co.uk late August/early September 2013. Until then we hope you enjoy his debut novel, pass it on to a friend and spark a spiritual awakening in their heart, and discover your God-given gift – as William Sirls so clearly has.

JAMES WARWOOD
This article was written and published by
James Warwood
for Christian.co.uk
Leave A Comment or join the discussion
What's Hot This Week?
Our What's Hot feed is updated hourly.
Find us on Facebook
Social Recommendations
SUBSCRIBE FOR UPDATES
Subscribe via e-mail to receive the latest updates on Christian.co.uk!