Amish Storyteller Blends Faith and Romance
Updated 9:33AM, Tuesday November 27th, 2012 by Sam Hailes, Christian.co.uk
Be the first to comment!
A new type of fiction has taken the Christian charts by storm in recent years.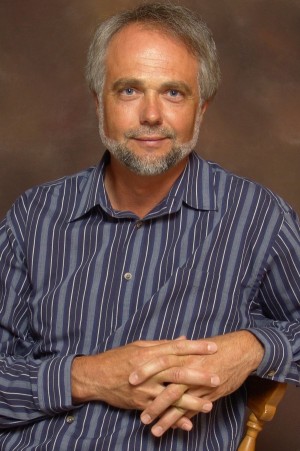 Amish fiction is, as you might expect, the antithesis to books like 50 Shades of Grey.
While many books in the romance genre are filled with scandal and graphic descriptions of sex, Amish fiction doesn't get more raunchy than the occasional kiss.
Leaving The Amish Church
With around 30 published authors telling stories about those in the Amish community, it can be hard to know where to begin.
Jerry Eicher isn't just one of the most popular authors in the genre. Neither is he simply the most successful, but he's likely the most qualified.
Growing up in the Amish world, Jerry has first hand experience of the culture of this traditionalist church fellowship.
Officially, the Amish church would never endorse Jerry's writings. He left the community two decades ago. But unofficially, Jerry claims many members of the Amish community do read Amish fiction!
"I didn't have any plans to leave but they have very strict doctrinal thinking and if you stray outside of that - and they thought I was with some of my material - I started questioning their Ordnung - where each community has guidelines and book of rules they go by and interpret from scripture.
"They interpret it and apply it to everyday life and it becomes very detailed. I had some questions about the wisdom of that and that's something that isn't tolerated. You either have to move on to another community or get in line. Rather than create a stir, I just moved on."
Since leaving his Amish life behind and joining the Mennonite church, Jerry has written 13 novels, a memoir My Amish Childhood and even The Amish Family Cookbook together with his wife.
A Slower Pace of Life
The Amish Family Cookbook
A taste of Amish food, wisdom and humour
Commenting on the recent interest in the Amish world, Jerry says: "The marketplace is thriving. It seems to be [age] 40 plus women and a lot of grandmothers who are tired of the modern rat race and want to reminisce about a slower pace of life. [My books] allows them to do that.
"I heard one speaker describe it as creating a safe secure environment. I suppose modern life tends to not render that with divorce rates and women feeling insecure. This gives them an escape perhaps."
One of the most well known aspects of the Amish community is the adolescent period of rumspringa - German for "running around". The tradition of allowing Amish teens to explore the outside world for a limited period of time is an idea that often materialises in Jerry's books.
"It allows me to do some exploring with the characters," the author explains.
"If it goes into the mid 20s eyebrows are raised wondering why he hasn't come back or if he's jumped the fence completely and gone out into the general world.
"That time period and how it's conducted will vary from community to community. Some of them have got into drugs, alcohol and the immorality gets pretty steep sometimes so some of the smaller Amish communities have moved away 15000 miles and founded a new settlement with the intention of discouraging too much liberties."
Bringing in Faith
My Amish Childhood
A True Story of Faith, Family, and the Simple Life
Jerry explains that writing Amish fiction allows him to bring in elements of faith to the story.
"Theology is my first love so I'm sure that comes through somewhat. Whatever message you're trying to transmit whatever it is – religious or non religious, you're not supposed to beat people over the head with it.
"So I don't try to focus on any particular message. But because of the heavy religious content that the Amish culture has, it's natural to talk about families gathering around the living room in the evenings, reading the Bible, kneeling to pray and conversations around the supper table will naturally involve questions about the will of God and the church.
"You can bring in all of this religious tone without sounding preachy, it's just part of the culture."
Forever Amish?
Speaking of the Amish culture, Jerry says, "It's a part of us and always will be."
"We're probably not aware of how much of that culture we have maintained even in our own family, raising our children.
"Just being at home in the evenings and sitting around the house is something distinctly Amish. Everyone else runs around. Every evening there seems to be something going on."
Jerry agrees that the biggest and best reason anyone would read his fiction books is because he is uniquely placed to write with authority and insight into a world that remains hidden to most. The stories may be fictional, but the real experience that inspires them certainly isn't.

SAM HAILES
Writer, Christian.co.uk
Sam writes news, features and reviews exclusively for Christian.co.uk. The job involves meeting influential and interesting Christians from across the country and beyond. Most importantly, he never talks about himself in the third person.
This article was written and published by
Sam Hailes
for Christian.co.uk
Leave A Comment or join the discussion
What's Hot This Week?
Our What's Hot feed is updated hourly.
Find us on Facebook
Social Recommendations
SUBSCRIBE FOR UPDATES
Subscribe via e-mail to receive the latest updates on Christian.co.uk!