'We're not just about words, we're about actions'
Updated 9:22AM, Friday August 31st, 2012 by Sam Hailes, Christian.co.uk
1 comment
Steve Clifford is a breath of fresh air. While negative images of the church are portrayed in newspapers and on television, the head of the Evangelical Alliance (EA) is committing himself to telling a very different story.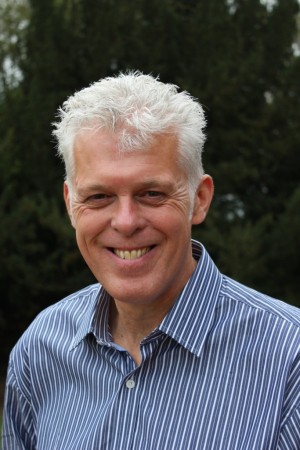 I met the Bradford born 57 year old when he dropped into the New Wine London and South East conference to give a seminar on the state of the church.
To say Steve is optimistic about the UK church would be an understatement.
Oozing with passion and excitement during his seminar he says, "I am unapologetically bias". It's a phrase he'll repeat during our subsequent interview.
"I believe in this thing called Church," he says as we sit outside the leaders and speakers tent, enjoying the sunshine. "It's the body of Christ, it's the hope for the world. I'm with Bill Hybels when he talks about it in those kind of terms. God is at work through his Church."
Energised by the big picture, Steve continues: "On a Sunday morning when I gather in my little church in West London, what comes across my mind is all over the face of the earth there are people that are doing this same thing. There are Christians meeting to worship, pray, open the Bible and encourage each other to be followers of Christ. It's true of every nation across the face of the earth."
Unity for a purpose
Representing the 2 million evangelical Christians in the UK is a massive task for the EA. Steve says he has been "ambushed" by Jesus' prayer in John 17.
"When I took on this role I found myself in that particular chapter reflecting on God's passion for unity. It's not unity for unity's sake. The prayer of Jesus is 'that they might be one so the world might believe'. It's unity for a purpose, for mission."
I believe in this thing called Church. It's the body of Christ, it's the hope for the world.
Steve's role at the Alliance gives him a unique perspective on the UK church. "Under the radar" and out of public view he says much is happening.
"What we're discovering is in cities all over the country, God is bringing together Christian leaders with a passion to see their city transformed."
"One person was asked about his city and he made this statement: 'When it comes to my commitment between my denomination and my geography, the geography wins every time.' It's Christian leaders saying 'we are committing ourselves to find that place of unity for the sake of the transformation of our city, to see physical, social and spiritual revival.'"
Getting the word out
Steve says the media often portray the church as boring, irrelevant and homophobic.
"That's not the Church I experience," he says. "I experience a Church which is vibrantly, passionately looking to make a contribution to British society and see transformation."
But if the Church is making such a strong contribution, why does the mainstream media often miss it?

"I'm not into conspiracy theory," Steve says seriously. "I don't believe the media is the enemy...But I think there is an orchestration where the Enlightenment sold us a particular view of life, society and the world. And that worldview revolved around the fact that we as humans were able to create our own destiny for the good of all. That's a philosophy that has shaped the thinking and worldview of many over the last centuries."
"That has played out in the militant atheism and secularism that dominates the mainstream national media. Part of the story is we as church have to take responsibility, we haven't always been great. We haven't been the good news tellers. We've often been the ones that come up with the negative rather than the positive."
Confidence in the gospel
Steve wants to instil confidence in people that despite some people's perceptions to the contrary, the Church in the UK is thriving. He lists the success of Street Pastors, Food Banks and inner city youthwork schemes as evidence of a compassionate church working for the good of society.
Pointing out that this massive contribution to society is not a new phenomenon, Steve explains that in the 19th century, the Church was responsible for 75% of all welfare provision in the UK.
"Social engagement isn't new, it's part of our heritage. This is what Christians do. We're not just about words, we're about actions."
Now Steve says that there are "very few" Christians who are not interested in social transformation. If anything, he says we need to rediscover the importance of our words.
Social engagement isn't new, it's part of our heritage.
Having surveyed 17,000 evangelicals in the UK, the EA's research found that 90% recognised the critical importance of sharing their faith.
But when it came to the practice, 60% were struggling to share their faith more than once a month.
"So our aspiration is to share our faith but our ability to do it is struggling. We need to discover a fresh confidence in the gospel. We're exploring that. We've done some more research on that and bought together key leaders to ask how do we raise the bar of our confidence in the gospel?"
"What are the metaphors we need? What are the stories and the vocabulary we need to communicate? We're putting a fair bit of resources and finance into this, bringing leadership teams together, exploring and experimenting in churches on how we can see the gospel communicated."
From an early age, Steve's passion has been for God and for the Church. He helped pioneer the March for Jesus movement and continues to Chair the HOPE board - who are gearing up for another year of events and outreach in 2014. Resources, including a book to help churches make the most of Harvest have already been released and anticipation is sure to build over the next year.
You don't have to spend long with Steve to realise that it's not just the Church that is moving forward at quite a pace. Steve is constantly pressing forward. And thanks to his leadership, the EA have more than one exciting project around the corner. Steve doesn't claim to be a prophet, and he's careful to avoid exageration. "I'm reluctant to use language like revival", he tells me. But his enthusiasm for God's Church isn't just impressive. Reflecting on our brief conversation I realise it's contagious too.

SAM HAILES
Writer, Christian.co.uk
Sam writes news, features and reviews exclusively for Christian.co.uk. The job involves meeting influential and interesting Christians from across the country and beyond. Most importantly, he never talks about himself in the third person.
This article was written and published by
Sam Hailes
for Christian.co.uk
Leave A Comment or join the discussion
Penny Culliford
said...
Good for him! I found this very encouraging.
What's Hot This Week?
Our What's Hot feed is updated hourly.
Find us on Facebook
Social Recommendations
SUBSCRIBE FOR UPDATES
Subscribe via e-mail to receive the latest updates on Christian.co.uk!