Gourmet lunch at High Down Prison
Updated 10:35AM, Wednesday June 27th, 2012 by Sam Hailes, Christian.co.uk
Be the first to comment!
Book launches and prisons don't usually go together but perhaps yesterday's event at High Down Prison was the exception that proves the rule?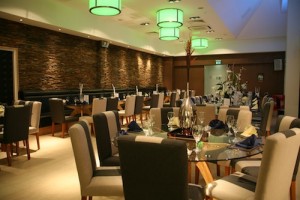 It was after reading The Living Bible and Nicky Cruz's Run Baby Run in Dartmoor Prison that Brian Greenaway said goodbye to a life of drugs, alcohol and violence and embraced a faith in Jesus.
Now decades on from his unique experience, Brian is brutally honest. "There's still a monster inside all of us," he says speaking candidly about how he wrestles with Paul's words that in Christ, we are a "new creation".
Standing inside the prison, Brian's message of being open and honest as Christians and "cutting the bull" rung out loud and clear. Brian has worked for 32 years in prison ministry, sharing his story and his faith with hundreds of inmates. But as that time comes to an end, Brian's story will live on in both written and visual form.
CWR's Director of Publishing Lynette Brooks introduced The Monster Within Book and DVD and commented: "We are amazed at the warm reception and level of expectation already buzzing about The Monster Within. Brian's hope and prayer, to see men and women changed from the inside out, oozes from every word written and spoken. As a couple, Brian and Jennie have poured themselves into this project, and I know they will give God all the glory for all that He is doing through it."
High Down is everything you'd expect a prison to be, and worse. Huge grey concrete walls rise above the prison as I arrived on site. Moments before, a sniffer dog had been deployed on me. Security was tight as I left my mobile phone, laptop and dictaphone behind before going through at least four huge doors until we reached the centre of the prison. Signs indicating the alert level was "heightened" didn't help calm my nerves.
But rather than being greeted by lines of cells housing men in striped shirts, we were being taken to The Clink – a top quality restaurant run by inmates.
With everything being grown, cooked and served by those "on the inside", it was an experience like no other. Rather than a run-down cafeteria, the food, décor, and yes, service at The Clink was exceptional. With the exception of the cutlery (plastic, naturally) not a single detail suggested we were dining anywhere other than one of London's finest restaurants.
A butternut squash soup with sundried tomato bread, main course of lamb and vegetables and desert of chocolate orange cheesecake awaited us. It didn't disappoint.
In my earlier interview with Brian, he had argued for much tougher conditions in the nation's prisons and suggested that prisoners have it "too easy". Working in The Clink was clearly a privilege for these men, but the program's results speak volumes. A shocking 47% of prisoners will reoffend within a year of their release. But of those who work in The Clink, only 10% reoffend.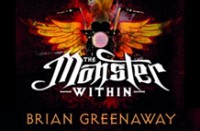 Surrounded by people who had committed terrible crimes, what better a place for Brian to launch The Monster Within and share his story of transformation? Speaking about how we wants to "give back", Brian is as candid as always. "I'm not in a good place mentally" he admits. The journey of producing The Monster Within had not been an easy one and Brian is close to tears as he talks about having to re-live the abuse he suffered as a child as he penned the book and spoke on camera for the DVD.
The project has been about leaving a legacy and producing something that will speak to people long after Brian's prison ministry finishes. 12 months on from birthing the "monster" project and 32 years after his prison ministry began, the end is in sight as Brian leaves a legacy that he should be very proud of.

SAM HAILES
Writer, Christian.co.uk
Sam writes news, features and reviews exclusively for Christian.co.uk. The job involves meeting influential and interesting Christians from across the country and beyond. Most importantly, he never talks about himself in the third person.
This article was written and published by
Sam Hailes
for Christian.co.uk
Leave A Comment or join the discussion
What's Hot This Week?
Our What's Hot feed is updated hourly.
Find us on Facebook
Social Recommendations
SUBSCRIBE FOR UPDATES
Subscribe via e-mail to receive the latest updates on Christian.co.uk!