How I broke free from drugs, drink & despair
Updated 9:08AM, Wednesday September 5th, 2012 by Sam Hailes, Christian.co.uk
Be the first to comment!
Successful actor and writer Christopher Power is speaking to me on the phone. He comes across as a true gentleman. Polite and with perfect elocution, he tells me about his aspirations to turn his life story into a film.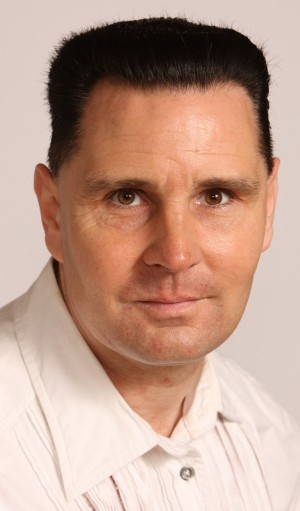 Discovering that Christopher's early life was scarred by drug and sexual abuse, gang culture and time in prison is a shock. He doesn't sound as rough and ready as his story suggests. Clearly, something significant has happened to the man.
Starting at the beginning, Christopher explains his story in detail. It all began in Birkenhead where his father (who had spent 18 years in prison) was ambushed after a fight in a local pub.
"My Dad's friend was murdered that night. That's where my life starts because psychologically as a child you absorb information like a sponge. By the time I'd got to five, somehow I thought stealing was right, even though it was wrong. For me it was a bit of fun."
"I started to walk in the steps of my father but sadly I was sexually abused by men and women. It was very frightening because I was taken away and horrible things were done to me."
Out of control
After his father was arrested, Christopher's life spiraled further out of control. Taking issue with any authority figures, the young man was continually frustrated and in trouble with teachers and the police.
"By the time I got to my teenage years I'd already made a name for myself. I had a speech impediment. I lacked co-ordination, I was terrible at English and most subjects at school. I ended up at the bottom of the class and started to rebel. I'd lash out at teachers and the police."
Due to his unruly behavior and difficult circumstances that surrounded his life, Christopher failed to progress through school and get an education.
In his teenage years, Christopher also sniffed glue, drank excessively and joined a gang.
"It was the early 80s and we had bands like Madness and The Specials and films like The Wanderers and The Warriors and these were all influential. I'm not saying they caused us to go out and fight and take drugs but they certainly helped us. We enjoyed walking around with the name of the gang on the back of our jackets because we wanted to protect our territory. It was all fun to me."
With his life spiraling out of control, it wasn't surprising that the next step was prison. But before Christopher's choices landed him inside an adult prison, he was sent to a detention centre for what the government called a "short, sharp shock".
Seeds of faith
The first seeds of faith were planted in the young man's life when he discovered a Gideon Bible while at the detention centre.
"Although I didn't commit my life to Christ then, I had the Bible in my hand and it felt good. Something was happening inside me. I was praying and I didn't know why. I wasn't a Christian I just knew the traditional Bible stories you grew up with. I just felt I need this."
I had the Bible in my hand and it felt good. Something was happening inside me. I was praying and I didn't know why
"Some of us there were talking about the scriptures very openly, saying 'have you read this? Have you read that?' Sometimes I think in our walk before we're a Christian, God orchestrates or plants seeds along the path so we can have a glimpse of what is to happen. I believe God was sowing that seed ready for the moment I committed my life."
Christopher's "short, sharp shock" seemed to work initially, but it wasn't long before he was in trouble with the police again.
"I was sent to an adult prison where I decided enough was enough. I'd made wrong choices, I looked very anaemic. A lot of people were not interested in me anymore so I called out and cried out to God in the prison cell. I said I need to be rescued, I need help."
A second chance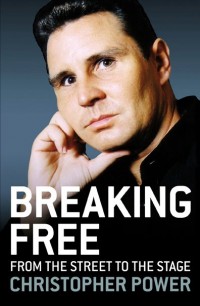 Often with people's personal testimonies, the story ends there. God transforms a life and the individual lives happily ever after. But most of the time, life is not nearly that simple. And while some have a 'Damascus road experience' where God immediately breaks in and transforms everything, Christopher's story did not take that turn.
What did happen was a "wonderful sense of peace" and excitement about a future journey Christopher was embarking on. "Before I knew it I started giving money away and felt a genuine love for people. I wanted to rush off to church every Sunday."
"It was such an exciting part of my life but I still had to go through education and withdrawal symptoms of the solvents. I had to slowly give up the drinking and the gambling. That didn't happen immediately, it was a gradual process. One day it all just stopped, the drinking, the gambling and everything else."
While Christopher was able to say goodbye to drink, drugs and gambling relatively quickly, the healing from past sexual abuse has taken much longer.
"It wasn't until I reached my 40s and I'm 43 now I had counseling from a youth worker and my wife and assured me I was a victim and I shouldn't blame myself."
A new career
As well as healing past pain, Christopher's new faith also helped transform him from an under confident, angry and frustrated young man to a mature professional with a successful career. Desperate to re-educate himself, in the early days Christopher would carry around a piece of paper and a pen to write down words he hadn't heard before.
"I used to listen to words people would say and write them down then look them up in the dictionary so I could start using them in my conversation. I really wanted to change."
Thanks to private tuition and elocution lessons, Christopher has fulfilled his life long ambition of becoming an actor. He's had parts in everything from Coronation Street on the TV to Oliver in the theatre.
When the time came to write his story down, Christopher approached every major Christian publisher. But when none were interested, he gave up hope.
"One day I got a letter through the post from a secular publisher called O Books who said 'we like your story, we'd like to do it'."
The future's bright
Spurred on by watching his book appear in national bookstores, Christopher now wants to turn Breaking Free into a film.
I'm a one-man band but God is with me.
"There's so many inspirational films and I thought 'maybe I can turn my book into a film?' I already share my story in churches. I've spoken to many writers and directors who have prompted me to turn it into a film. I'm trying to find the right screenwriter. I'm looking for funding, a crew, funding and a good team."
"It has to be God's timing. I'm a one-man band but God is with me. I think it will be a wonderful film that will inspire many people no matter what background they come from that they can break free."
"We all have a story to tell," he says. "It's wonderful that people can stand up and say this is what God has done for me and that fascinates people."

SAM HAILES
Writer, Christian.co.uk
Sam writes news, features and reviews exclusively for Christian.co.uk. The job involves meeting influential and interesting Christians from across the country and beyond. Most importantly, he never talks about himself in the third person.
This article was written and published by
Sam Hailes
for Christian.co.uk
Leave A Comment or join the discussion
What's Hot This Week?
Our What's Hot feed is updated hourly.
Find us on Facebook
Social Recommendations
SUBSCRIBE FOR UPDATES
Subscribe via e-mail to receive the latest updates on Christian.co.uk!