Let's talk about sex: Interview with Maggie pt2
Updated 17:17PM, Monday September 10th, 2012 by Sam Hailes, Christian.co.uk
3 comments
In the first part of my conversation with Maggie Ellis I discovered how her dream to help victims of sexual abuse had become a reality. Spurred on by her Christian faith and belief that you're never too small to make a difference, Maggie has counseled hundreds of people and helped them to find freedom.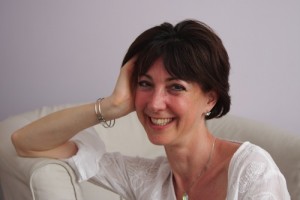 As well as managing the Life Centre, Maggie works at her local hospital as a psychosexual therapist. Combining medical and psychological care, she says the work is a "real privilege."
"Often when you get to the sexual issues you get to the heart behind many other things that are more visible."
While many people feel able to open up to a medical professional about sexual problems, Maggie realises those in the Christian community aren't always so keen.
"I have a passion for the Christiain community to feel more confident to talk about sexual issues and for sex not to be a very narrow topic," she tells me.
Dear Maggie...
Part of this passion is outworked in her position as Christianity magazine's Agony Aunt. Tackling tough and often controversial questions on sexual issues, Maggie responds as both a Christian and trained therapist.
While she admits the page is often controversial, she reveals the concept has resulted in one of the largest mailbags the magazine has ever had. Her frank but kind writing style means that many Christianity readers admit to turning to her page first.
Often when you get to the sexual issues you get to the heart behind many other things that are more visible
"Classically Christian leaders or speakers keep to the very narrow issues on sex like homosexuality, masturbation, pornography, marital faithfulness and all of those issues are really important but they tend to stop there."
Whether it's her page in the magazine, speaking engagements at Christian conferences or during our interview, Maggie certainly doesn't stop at those issues, even using language that may cause some to cringe. Critical of Christian traditions which give the impression that sex is smutty, Maggie wants to focus on the positive.
"God created sex and gave it as a blessing and something to be a joy and a pleasure. He made the clitoris with no other purpose than feeling really nice. Yet we miss the positive side."
Tough questions
Eager to help Christians talk about "real life sexual issues" beyond set topics, Maggie raises questions that many are reluctant to discuss.
"What about erectile dysfunctions or if a man can't ejaculate? Or the many women and few men who can't be bothered to have sex and would be very happy to just go to bed with a book and never have sex again? Or what gets called maintenance sex?"
Maggie believes help can be given - and she's certainly in a good place to offer advice. But because people are often embarrassed to talk about sex, Maggie says help is rarely found.
Dangerous teaching
Wary of making sweeping statements, Maggie admits that some churches have made progress. But she accuses others of having a "victorian mindset" and some of even adopting dangerous teaching.
"I would see dangerous teaching in terms of giving a cover for domestic violence or sexual violence. That usually comes under the theology of submission. Submission isn't a heresy but any application that allows for something criminal is. Non consensual sex and violence is criminal but that can be blunted and forgotten where it gets dressed up under a submission theology that allows usually men to force sex on their partner or to be violent with their partner."
But rather than sounding off on theological issues, Maggie is speaking from personal experience.
"I've had atrocities with women coming to me and saying 'my pastor has said I should be faithful to my husband and submit to him but I've been hospitalized with the injuries 23 times and I experience continual unwanted sex. Is it right that I should continue to submit?' My answer is 'no that's not right, it's a violation of the marriage vows and it's criminal.'"
What the Bible says about psychology
Despite there being many Christians involved in the field of psychology, some are still skeptical of the practice. As a physchosexual therapist and a committed Christian, what is Maggie's response to critics?
"Psychology is our society's journey of putting wisdom around understanding human nature using a combination of medical science and human observation. Scripture is also packed with those things. For instance Philippians 4 says 'whatsoever is honorable, true, noble etc think on these things'. That's fabulously good psychology!"
If we focus our minds on what is positive, it's really good for depression
"If we focus our minds on what is positive, it's really good for depression. They've done studies where they did one sample group taking anti depressants, another sample group taking a placebo pill and every day they had to write a list of things they were grateful for and were good in their life. The group that took the placebo but were writing a gratitude list had an equal uplift and some of them better uplift than those who took a pill. That's scriptural teaching."
Maggie's directness in addressing subjects rarely mentioned in Church is refreshing. She's not advocating for an unhealthy obsession with the subject - far from it. But it's clear from the feedback she's received that there is a need for more open dialogue inside the UK Church. Due in part to Maggie's Agony Aunt page and appearences at conferences like New Wine, Christians attitudes toward sex might be slowly changing.

SAM HAILES
Writer, Christian.co.uk
Sam writes news, features and reviews exclusively for Christian.co.uk. The job involves meeting influential and interesting Christians from across the country and beyond. Most importantly, he never talks about himself in the third person.
This article was written and published by
Sam Hailes
for Christian.co.uk
Leave A Comment or join the discussion
royalpriestess
said...
Interesting... Where's part 1? Also is it just me, or does this sister's photo remind anyone of Samantha Cameron?? :-)
Sam
said...
Part one is here -https://www.christian.co.uk/mission/helping-rape-victims-maggies-story-p11183

Love Tianli
said...
Hi! I found your article is very useful and good article. Thank you for sharing, it's very helping and informative for me. I want to try meditations like you say. I may use it for a reference if you do not mind. I have some information about Tianli male supplement already used it and tianli are natural, safe and effective for male available in UK. We only choose the most trusted and entirely natural products for you. It's very helping for us. If you need more information about that product please visit this website - https://moresex-lovetianli.co.uk/
What's Hot This Week?
Our What's Hot feed is updated hourly.
Find us on Facebook
Social Recommendations
SUBSCRIBE FOR UPDATES
Subscribe via e-mail to receive the latest updates on Christian.co.uk!