Chris Tomlin Releases Burning Lights Teaser
Updated 17:24PM, Wednesday October 31st, 2012 by Sam Hailes, Christian.co.uk
Be the first to comment!
Popular worship leader and songwriter behind How Great Is Our God, Chris Tomlin today released a lyric video for new song Whom Shall I Fear (God of Angel Armies).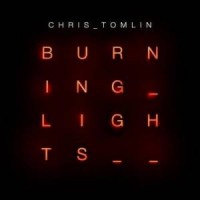 The video, which also teaches musicians chords to the song, is the first single off Tomlin's upcoming album Burning Lights.
The album will be the US based worship leader's 11th studio effort. It also features co-writes with former Delirious lead singer, Martin Smith and will see guest appeaences from Lecrae, Kari Jobe and Phil Wickham.
Tomlin is known for his popular songs Indescribable, Famous One and Our God - which he co-wrote with Matt Redman. His last studio album was 2010's And If Our God Is For Us which won the singer his first Grammy award.
Burning Lights was recorded with producer Jason Ingram in April and is due for release on 8th January 2013.
Burning Lights track listing:
1. Burning Lights
2. Awake My Soul (Feat. Lecrae)
3. Whom Shall I Fear (God of Angel Armies)
4. Lay Me Down
5. God's Great Dance Floor
6. White Flag
7. Crown Him (Majesty) (Feat. Kari Jobe)
8. Jesus, Son of God (Feat. Christy Nockels)
9. Sovereign
10. Countless Wonders
11. Thank You God For Saving Me (Feat. Phil Wickham)
12. Shepherd Boy

SAM HAILES
Writer, Christian.co.uk
Sam writes news, features and reviews exclusively for Christian.co.uk. The job involves meeting influential and interesting Christians from across the country and beyond. Most importantly, he never talks about himself in the third person.
This article was written and published by
Sam Hailes
for Christian.co.uk
Leave A Comment or join the discussion
What's Hot This Week?
Our What's Hot feed is updated hourly.
Find us on Facebook
Social Recommendations
SUBSCRIBE FOR UPDATES
Subscribe via e-mail to receive the latest updates on Christian.co.uk!