Ctrl - Derek Webb
Updated 10:36AM, Friday November 16th, 2012 by Sam Hailes, Christian.co.uk
Be the first to comment!
Derek Webb's new album is intriguing, confusing and often verges on the ineffable.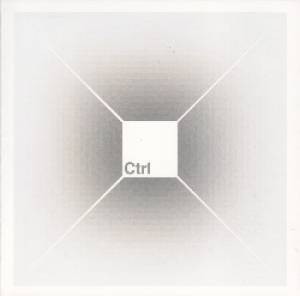 The same could be said of the man behind the music: Derek Webb.
The artist has released 12 albums since leaving hugely successful Christian band Caedmon's Call.
Derek is no stranger to controversy. 2009's Stockholm Syndrome won't just be remembered for poor reviews, but the argument and eventual compromise between Derek and his record company.
Christian songwriters don't usually use bad language, but Derek isn't your typical Christian songwriter. So when the album contained bad language, Derek's label asked to release a clean version, with Derek making the explicit version available on his website.
Looking back, Derek says: "When the Christian blogosphere lights up like a Christmas tree when a quote Christian singer uses a word like that in a song [referring to the word sh*t in the song "What Matters More"], and yet, again, 8500 people die every day from lack of clean drinking water in sub Saharan Africa alone. It's like the Twin Towers fall three times every day like clockwork and that's not even on the front page. Where are the Christian bloggers outraged and offended by that?"
Since 2009's furore there's been an album of covers titled Democracy and a worship instrumental album - Feedback - based around the Lord's Prayer.
All this sets the scene for an election year album. Will it be prophetic, critical of society, or perhaps even political? Four years ago Derek officially endorsed Ron Paul in his running for presidency. But Ctrl is not politically motivated.
Instead, it's introspective, quirky and dreamy. Writing on his Tumblr account, Derek has admitted there's more to the album than initially meets the eye.
"Ctrl is a story about a man who can't have what he most desperately wants because it isn't real, the journey he goes on pursuing it, and the cost he pays for that journey."
You may need to read that sentence again in order to fully understand it!
"I've also said that the narrative is a metaphor for culture's tenuous relationship with technology, the ways we use technology in an attempt to manage our relationships and control our lives, and how I'm concerned that that technology might wind up having more control over us."
You'll be forgiven for not noticing any of that on the first or even 10th listen. Like most albums, the listener will put their own personal spin on the meaning of a piece of music. But for those eager to explore the mind of Derek Webb, there are many treats in store.
I write this because Derek has revealed that Ctrl is just one part of a much larger story. The singer's side project SOLA-MI tells a parallel story to the one found on Ctrl, and the good news is fans can download it for free.
Derek says everything from songwriting to production was taken into account in attempting to craft a seamless listening experience between the two albums.
Fans of Radiohead's OK Computer will enjoy the deliberately disjointed and uncomfortable feel to Ctrl. Those familiar with Jeff Buckley's acoustic songs will also feel right at home with Derek's latest release.
The melancholy vibe contained on Ctrl is certainly an acquired taste. There's often some interesting synth, keyboard and drum loops next to Derek's acoustic guitar to keep the sounds fresh and interesting.
Those looking to pull out and highlight a few individual tracks will be disappointed. Ctrl is best heard as it was designed to be heard – as a complete work.
Opening with an eerie choir of voices over a faint but powerful drum sound, the music conjures up images of war and sadness before a simple electronic drums pattern kicks in an Derek starts playing a riff on his acoustic guitar. "Am I born to die, to lay this body down? And must my trembling spirit fly?"
The fact that nothing but a chorus of voices chanting conjured up the kind of image in my mind that Derek was aiming for, is impressive. It also proves that Ctrl is a true work of art.
Glancing for the first time at the title – And See The Flaming Skies - I marvelled at how every detail had worked together to create a vivid image in the listener's mind.
Those who enjoy listening extra carefully to music will love all of Derek's albums, but especially this one. There are plenty of gems to be discovered here.
Rating: 8 out of 10

SAM HAILES
Writer, Christian.co.uk
Sam writes news, features and reviews exclusively for Christian.co.uk. The job involves meeting influential and interesting Christians from across the country and beyond. Most importantly, he never talks about himself in the third person.
This article was written and published by
Sam Hailes
for Christian.co.uk
Leave A Comment or join the discussion
What's Hot This Week?
Our What's Hot feed is updated hourly.
Find us on Facebook
Social Recommendations
SUBSCRIBE FOR UPDATES
Subscribe via e-mail to receive the latest updates on Christian.co.uk!