Meet The Producer: Ed Cash
Updated 9:23AM, Wednesday November 21st, 2012 by Sam Hailes, Christian.co.uk
Be the first to comment!
One of the world's most highly sought after Christian producers doesn't remember a time before music.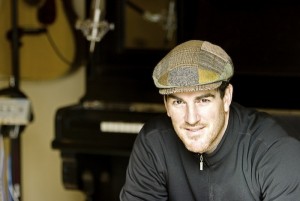 Even as a three year old, Ed Cash would sit in the bath listening to his father play blues and country music on his acoustic guitar.
Fast-forward 30 years and Ed is listening to Chris Tomlin play new song How Great Is Our God. Ed, believing a bridge needed to be written, begins to sing "Name above all names, worthy of our praise". Chris liked it. The rest is history.
Worship Music?
But the idea of having a songwriting credit on a worship song – especially How Great Is Our God - would have previously made the young producer laugh.
"I was in no way shape or form interested in doing worship music," he admits.
"It was the last thing on my mind. I didn't want to be known for it or associated with it. I tended to look at worship music as the lower totem pole of creativity. I had an angst in my heart and an edge toward that.
I tended to look at worship music as the lower totem pole of creativity. I had an angst in my heart and an edge toward that
"We'd go to church and my wife would be there hands in the air really engaging with the spirit of God and I'd be up there critiquing the band and in my mind thinking 'these songs are no good.'"
Ed held this negative view of worship music while being a Christian and making Christian music.
"When I started doing Christian music it was with people like Caedmon's Call, Bebo Norman and Bethany Dillon. But none of those were worship artists. In my mind I justified the legitimacy of that music in that it would have a little more artistic depth to it.
"The first time I heard How Great is Our God I literally remember thinking 'that is exactly what's wrong with the church and church music! Those kind of songs, it's so simple. What is this?'
"While I was listening to it I felt the Holy Spirit convict me and say 'how dare you curse what I have kissed?' God can take something, breathe on it and it can become something entirely different."
What It Means To Be A Producer
The result of the Holy Spirit's conviction was Ed working with his first worship leader. Chris and Ed's partnership has now survived five albums – all of which were hard work.
While Ed says the "textbook" definition of being a producer is handling budgets and organising artists, he believes his job has a deeper spiritual significance.
"The greater role I play is to be a protector of the anointing of God and make sure the environment we're in is one where the Spirit of God is welcome to move and where it's not about ego and who is getting credit for this or that but more 'how can the name of the most high be lifted up?' I love that.
"Chris is pretty level headed as artists go but a lot of artists are very emotional and need different levels of encouragement and things like that. It's way more relational than you could imagine. You're typically in a room with someone for days on end and it gets pretty intimate and intense. When you have the flood of emotions that goes with creating music it's a powerful thing.
The producer says his "greatest passion" is "to see a song fully maximized. I'm always looking for how to elevate songs and make them have the most impact possible."
Multi-Award Winning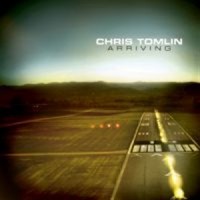 Reading Ed's biography on his website is highly recommended if you need a bit of light relief. The first line is "Ed Cash. At these words the ground shudders. Trees lose their leaves. Seasons change. Backbeats begin." The following 700 words continue in the same vein.
Ed describes the writer (a friend) as "certifiably nuts". But one section of the bio sounds surprisingly plausible:
"The GMA [Gospel Music Awards] has tried to rename the association to GMECWARTG - Gospel Music Ed Cash Writes And Records"
The quip comes from the fact that Ed has won 17 awards in eight years at the GMAs!
As expected, Ed is both grateful and dismissive ."It's important to me because I realise it's a platform from which to speak…and I am thankful for that. It's cool to win awards but at the end of the day that stuff just collects dust and it's the relationships what matters. Those are the true rewards for me."
It's probably easier to list the people Ed hasn't worked with, rather than those he has. Currently the wish list of people Ed wants to work with includes Michael W Smith, Matt Redman and Stevie Wonder.
Lessons Learned
One of the biggest life lessons Ed has learned is to allow others space to work within their giftings.
"I used to micro-manage productions big time. I would tell players every little thing to do. The more I've done it the more I've realised there are so many people who have so much to give. I've done a 180.
"There's a beauty in recognising your own giftings and flowing in that and letting other people flow in theirs.
The only thing I hold sacred is that Jesus will be magnified. Period.
"I have strong opinions and I'm passionate but I've learned to hold things lightly. The only thing I hold sacred is that Jesus will be magnified. Period.
"I've had some challenging records but none that I wasn't compelled to finish. Chris Tomlin records. Good grief, every one of those has been a remarkable challenge in a good way!
"I don't know how else to say it. With every one of them you can almost feel the spiritual weight of it and almost an opposition in the spirit realm wanting it not to happen. I think that's a pretty common thread that people involved in records would agree with. That's no shock. Anytime a move of God is happening obviously that's a threat to the kingdom of darkness.
A Remarkable Turnaround
Ed's story is a remarkable one. Before he was a Christian he listened to "dark, heavy music". The second stage of his musical development was working with Christian Contemporary Music's biggest artists. Now in his third phase, Ed says his "greatest desire" is to be a part of worship music. "I just love it!" he says. That's quite a turnaround from the man who previously thought How Great Is Our God represented everything that was wrong with worship music!
Ed hesitates when asked to name his favourite album. But he does admit Arriving, which features some of Chris Tomlin's most well known songs will "always hold a special place in my heart".
"I love the songs and the production but for me it was a very pinnacle time in my faith walk of having God turn me completely around. He really used that record to rekindle my passion for him and for the first time fall in love with worship through song."

SAM HAILES
Writer, Christian.co.uk
Sam writes news, features and reviews exclusively for Christian.co.uk. The job involves meeting influential and interesting Christians from across the country and beyond. Most importantly, he never talks about himself in the third person.
This article was written and published by
Sam Hailes
for Christian.co.uk
Leave A Comment or join the discussion
What's Hot This Week?
Our What's Hot feed is updated hourly.
Find us on Facebook
Social Recommendations
SUBSCRIBE FOR UPDATES
Subscribe via e-mail to receive the latest updates on Christian.co.uk!