Stomptown Revival
Updated 9:20AM, Thursday November 1st, 2012 by Sam Hailes, Christian.co.uk
Be the first to comment!
Stomptown Revival are one of the most exciting bands to appear on the Christian music scene this year.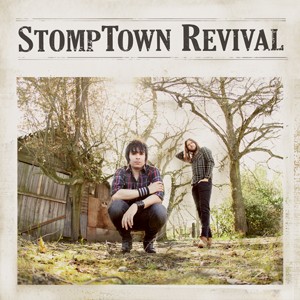 Their music is unashamedly vintage American. Gritty, blues driven electric guitars full of fuzz and distortion pound out riffs while acoustic guitars keep the rhythm going.
The opening track is like listening to a gospel infused Jeff Buckley. Guidin' Me Home, like many of the songs on the six track EP is vertical in focus – worshipping God. It has the most outstanding musical introduction that completely takes the listener by surprise. Putting its excellence into words would be wrong, not to mention impossible.
Unlike much of the Christian music world where '3 chords and the truth' is the motto, Stomptown Revival prefer the truth to be laced with considerably more interesting riffs, chords progressions, solos and yes, harmonicas than their industry counterparts.
Take for example the closing 20 seconds of Guidin' Me Home. An acoustic and electric guitar play a complicated riff over and over before flowing seamlessly into a harmonica fuelled introduction to Waitin and storytelling lyrics about Old Testament floods and pillars of salt.
Born Again has a guitar and harmonica line that gave the duo chills the first time they played it. It's easy to see why. It's a beautiful and deeply personal song about the pair both finding salvation.
Anthem of Love has the most brilliantly overblown electric guitar sound before giving way to the band's trademark instrument – the stompbox. It's like listening to a bass drum…with extra bass! The chorus is upbeat, joyful and celebratory in both music and lyrics.
The band have ended with a cover. Classic hymn Leaning On The Everlasting Arms has all the potential to be a stand-out song on the EP but while it is a pleasing cover, it doesn't quite have the same impact as the band's own songs. Far from a complaint, this point simply reinforces the fact that Stomptown Revival have a remarkable ability to pen tunes with both a rustic and contemporary feel.
Both artists have had to postpone other projects to release and tour as Stomptown Revival. If early signs are anything to go by, this could be both the most successful and most fulfilling musical endeavours either of the two artists have ever embarked upon. Let's hope this short EP isn't the last we hear from Stomptown. This is feel good and honest music at its absolute best.
Rating: 9 out of 10

SAM HAILES
Writer, Christian.co.uk
Sam writes news, features and reviews exclusively for Christian.co.uk. The job involves meeting influential and interesting Christians from across the country and beyond. Most importantly, he never talks about himself in the third person.
This article was written and published by
Sam Hailes
for Christian.co.uk
Leave A Comment or join the discussion
What's Hot This Week?
Our What's Hot feed is updated hourly.
Find us on Facebook
Social Recommendations
SUBSCRIBE FOR UPDATES
Subscribe via e-mail to receive the latest updates on Christian.co.uk!