Five Top Players on God's Rugby Squad
Updated 9:39AM, Thursday October 4th, 2012 by Hefin Rhys Jones, Christian.co.uk
1 comment
With the rugby season now well underway, here are five top players running out for Christ in the game with the oval ball.
Andrew Trimble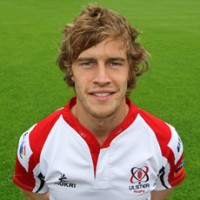 Known for his powerful running, tough tackling and versatility, the 27 year-old Ulster and Ireland winger-cum centre, is a quality player. Having collected over 50 caps for the men in green, starred in two World Cups and 6 Six Nations campaigns, Trimble is one of the National team's senior figures. He is also a Christian and prepares for matches by reading Psalm 84. With a passion for sharing his faith, Trimble sees the tough world of rugby as his mission field. "This is why rugby is so precious to me," he told 'Life' Magazine. "God has put me in an environment where there aren't too many Christians, so it's a special privilege for me to be a witness there."
Euan Murray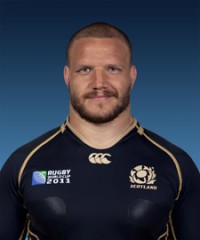 With more than 40 caps, 2 World Cups, 5 Six Nations campaigns and a Lions tour to his name, the 32 year-old Glasgow-born prop is known for his scrummage prowess and physicality. But it's for his refusal to play on Sunday that Murray, a follower of Christ, has hit the headlines. In 2009 he decided not to play on Sundays anymore, subsequently missing Scotland's 2009 Six Nations opener. Explaining his decision in a newspaper interview, he said: "It's basically all or nothing - following Jesus. I don't believe in pick-n-mix Christianity. I believe the Bible is the Word of God, so who am I to ignore something from it?" Murray also had a clause written into his contract with his former club, Northampton Saints, stating that he does not have to play on Sundays; a first in European club rugby. He also missed Scotland's crucial 2011 Rugby World Cup clash against Argentina because of his commitment to his faith. A qualified vet, Murray - who enjoys playing the piano in his free time, returned to Christ after a serious head injury in 2005 which saw him suffer a horrific seizure and revaluate his life. He is clear about what is most important to him: "The most important thing in my life will always be serving Christ."
Paul Marshall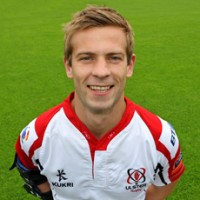 The 27 year-old Belfast-born scrum-half was called up for Ireland's disastrous summer tour to New Zealand this year and has starred for Ireland's under 21s, Ireland A and Ireland's 7s at the IRB (International Rugby Board) 7s World Cup. With his lively work around the fringes of play, Marshall is a constant threat to the opposition. Despite tipping the scales at only 12 stone 6 pound and standing only 5 feet 8, he is a fierce tackler. A one club man, Marshall has made over 60 appearances for Ulster since his debut in 2006 and signed a new two year contract with the club earlier this year. Raised in a Christian home, Marshall made a commitment to Christ at the age of 10, but didn't really understand the commitment he had made. It wasn't until his final year of secondary school, where rugby and being 'one of the boys' took priority before God, that he really began to live for Christ. Hearing about the death of a former team mate of the same age during a game, and hearing a non-Christian team mate say that Marshall acted differently around his rugby friends to his church friends, were turning points in his life. Citing Colossians 3: 23 as his favourite verse, he is clear about what God wants him to do. "God wants me to impact other rugby players and other people for him," says Marshall, talking about his faith in a YouTube video.
Paddy Mc Allister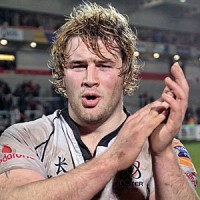 A former Ireland Schools, under 19s and under 20s international, the 23 year-old prop is one of Ireland's up and coming talents. A strong carrier and decent scrummager, he has impressed for Ulster since his debut against Glasgow Warriors last year. But the 6 foot 1 inch, 18 stone 13 pound, Belfast-born Mc Allister is no run of the mill rugby player. The son of missionary parents, his father is Scottish and his mother is French, McAllister spent the early part of his childhood in Kenya. There he witnessed deep poverty and developed a love for animals, including snakes and crocodiles; a love which he nurtures by helping out part-time at Belfast zoo. As well as his love for Africa, animals, and rugby McAllister has a deep love for God. An active member of his church, he loves sharing his faith in various youth meetings. It's his faith that helps him deal with the challenges of professional rugby. "I'm just happy I've got my Christianity because professional rugby can be a tough place at times," he told The Irish Times. "The first lesson I learnt was that there were always going to be disappointments. I'm not the most book smart of individuals at times, but I have a calmness I get with dealing with things. It just means that I feel I can deal with anything thrown at me."
Ruan Pienaar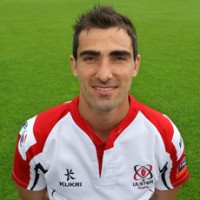 One of the most skilful and versatile backs in world rugby, Pienaar can slot in at fly or scrum half. Capped 57 times, the 28 year-old South African tasted 2007 World Cup glory with the Springboks, and has a 2009 Tri-Nations title to his name. Currently plying his trade for Ulster, he has become a crowd favourite at Ravenhill, helping the Ulstermen reach their first ever Heineken Cup final last season. But rugby isn't the be-all and end-all for the modest Pienaar, a committed Christian. "I have always believed, with my Christianity, that there's so much more to life than rugby," he said in interview. Pienaar believes that God opened up a door for him and his family in the Emerald Isle which he sees as much more than just a good career move. "I said to my wife before we came here that we had to be strong in our faith, and I believe that God gave me a door to walk through here at Ulster," he told The Irish Times. "Being here gives me an enormous sense of purpose. I am not just here for rugby, I'm here to touch lives." Co-founding a Bible study group with other South African players at the club is just one of his efforts to touch lives.
Sports Outreach Ministry
And it's not only in rugby that Christians are making a witness through their dedication to sporting excellence. Steve Connor, a specialist in sports ministry, shows how to unleash the huge potential of sports as a means of reaching out with the good news of Jesus Christ. In his book, Sports Outreach: principles and practice for successful sports ministry, Steve not only tells you why you should get involved in sports ministry, he shows you how with different programmes and models to adopt or adapt.

HEFIN RHYS JONES
Leave A Comment or join the discussion
Poolaymahoo Lehleheemahlehfahgah
said...
good on these guys and the other christians. great role models for others. :) god bless.
What's Hot This Week?
Our What's Hot feed is updated hourly.
Find us on Facebook
Social Recommendations
SUBSCRIBE FOR UPDATES
Subscribe via e-mail to receive the latest updates on Christian.co.uk!