Life After Near Death For Soccer Star Muamba
Updated 10:13AM, Friday October 26th, 2012 by Hefin Rhys Jones, Christian.co.uk
1 comment
Miracle man, Fabrice Muamba, the Premiership football star who 'died' during an FA cup quarter final has released his autobiography.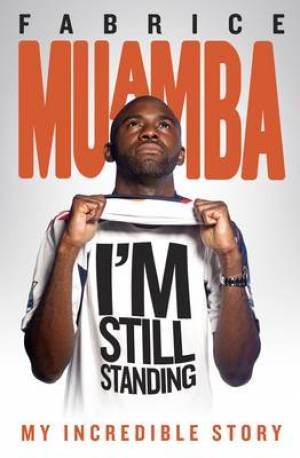 Titled I'm Still Standing, the book tells the story of the Congolese born midfielder who suffered a heart-stopping cardiac arrest during his team's March 2012 clash with Tottenham and was clinically dead for 78 minutes.
The power of prayer
The player's plight led tabloid red top, The Sun, to publish the unprecedented front page headline 'Pray for Muamba' and invited prayers and support from football fans all over the world.
Cardiologists who fought to save the former England U21's life described his recovery simply as 'miraculous'.
Describing himself as 'walking proof of the power of prayer,' Muamba has publically thanked God and the medical team who treated him.
Down but not out
The 24 year-old reluctantly announced his retirement from the game in August on the advice of a top Belgian heart specialist. With 130 appearances for Bolton Wanderers under his belt, Muamba's love for his club continues today. His old club have offered him a job, but with the pick of roles ranging from club ambassador to a job in the Lancashire side's education or community departments, Muamba Fabrice just thanks God for still being alive.
Born in the Democratic Republic of Congo, Muamba arrived in the UK aged eleven, after his father was forced to seek political asylum.
A committed Christian, the popular Londoner's faith has helped him deal with the "devastating" news that he will never play again.
Order Fabrice's book here.

HEFIN RHYS JONES
Leave A Comment or join the discussion
Thiago Reis
said...
He returned to life as a gift from God...great story!
What's Hot This Week?
Our What's Hot feed is updated hourly.
Find us on Facebook
Social Recommendations
SUBSCRIBE FOR UPDATES
Subscribe via e-mail to receive the latest updates on Christian.co.uk!